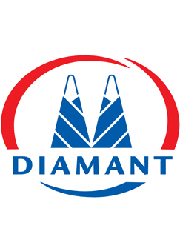 Address: Unosti, 39, Pavliv, Radekhiv district, Lviv region, 80250.
«Radekhivskyi Sugar» LLC is one of the largest sugar producers in the western Ukraine, member of Pfeifer&Langen international group of companies — the leading sugar manufacturer in the EU.
«Radekhivskyi Sugar» LLC is a modern and modernized company, which is specialized on sugar beet processing, sugar, pulp and molasses producing.
The company's production capacities are located in Lviv and Ternopil regions and form five structural divisions — Radekhiv, Chortkiv, Zbarazh, Khorostkiv, Kozova Production. Sugar refineries have a processing capacity of from 4000 till 8000 t of beets per day. For years of plants existing the full technical retooling and the modernization of technological process of production have been held.
The company produces sugar of 1st, 2nd, 3rd category. By MT Diamant is produced sugar only of 1st category. The enterprise is certified according to international standards of food safety management system, namely:
Radekhiv Production — certificate IFS Food v6.1
Chortkiv Production — certificate ISO 22000:2006
Kozova, Zbarazh, Khorostkiv — certificate ISO 22000:2005
On the global market the Diamant's trade mark is represented by the company Pfeifer&Langen, one of the leaders in sugar industry, whose group of companies also includes «Radekhivskyi Sugar» LLC.
Sugar refinery produces not only sugar as a main product, but pulp, molasses, and small amounts of lime as well on the territory of Ukraine, Poland, Lithuania.