«Radekhivskyi Sugar» LLC (Radekhiv Production)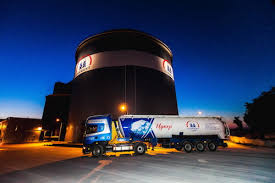 Address of production capacities: Unosti, 39, Pavliv, Radekhiv district, Lviv region, 80250.
The history of Radekhivskyi sugar factory dates back to June 1974. Its construction lasted more than four years and on December 10, 1978, the plant was put into operation with a processing capacity of 6,000 tons of beet per day.
The total square of the plant- 159 hectare.
The enterprises has good conditions of goods transportation with the help of freight transport and of railway one as well.
The raw material area is placed in Radekhiv, Sokal, Busk, Kamianka-Busk, Brody, Zhovkva district of Lviv region, and in Horokhiv, Lokachyn district of Volyn region and in some district of Rivne region.
The processing capacity of the plant is 8,000 tons of sugar beet per day.
The main product the plant produces is sugar, and by-pass - pulp and beet molasses.