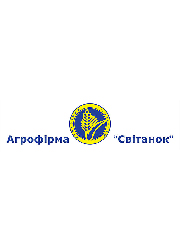 Address: Lenin str., 1, Kovalivka, Kyiv region, Ukraine, 08652.
Agrofirm «Svitanok» is one of the largest agricultural companies in Kyiv region. On July 28, 1993, Shchorsa collective farm was renamed at Agrofirm «Svatanok».
Private Agricultural Enterprise Agrofirm «Svitanok» was founded in 2000.
Sugar beet is one of the main crops, grown on the fields of the farm. The company includes Salyvonkivskyi sugar refinery and «Chervonskyi Tsukrovyk» PE , which produces high quality sugar, known not only in Ukraine but also abroad.