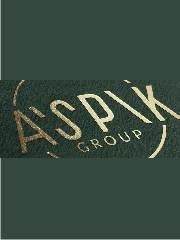 Address: 29017, Ukraine, Khmelnytskyi, Zarichanska str., 3/1, оffice 413.
A'SPIK GROUP — an operational management group of companies working, in the industry of sugar and agriculture.
The creation of the company «A'SPIK GROUP» was preceded by the provision of agricultural services in 2005.
A'SPIK GROUP's main activities are the production of sugar, concomitant products (beet pulp and molasses), the cultivation of quality raw materials for sugar factories, grain, soya, corn, which are successfully exported with the help of enterprises.
All the sugar business of «A'SPIK GROUP» company is represented by three sugar factories, which are located in Khmelnytskyi region - directly next to the sugar beet cultivation areas that are production units of the company.
In July 2020, «Krasyliv Sugar Refinery» PC, founded in 1842, officially joined the "sweet" family of «A'SPIK Group», connecting with «Starokostiantynivcukor» LLC and «Shepetivka Sugar» LLC.
Thus, the production complex became the third and the oldest sugar refinery in the group of companies.
In order to prepare the refinery, which has been operating without interruptions for more than 170 years, the company began a deep modernization of production facilities and renovation of premises for effective work in modern conditions.
In particular, the agro-industrial complex will move from double-product scheme to three-product scheme. «A'SPIK Group» expects that technological improvements will increase efficiency of "sweet" roots processing and quality of "white gold".
To implement these plans, contracts have already been concluded for the purchase of imported vacuum devices of the first product. However, due to the COVID-19 pandemic, the supply of innovative equipment from Romania is delayed for several months.
«A'SPIK Group» plans to prepare the refinery with its 178-year history for efficient operation in the conditions of tough competition within a year. Therefore, the modernized enterprise will resume sugar production in 2021/2022 MY.
However, the group of companies A`SPIK GROUP does not stop at the achieved and constantly upgrades and provides technological updating of the enterprises, which enables to stable produce of high-quality products and gives a competitive advantage on the market. Also this factor provides workers with jobs, honourable wages and belief in tomorrow.