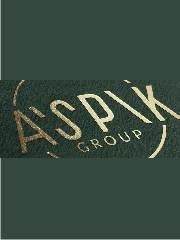 Address: 29017, Ukraine, Khmelnytskyi, Zarichanska str., 3/1, оffice 413.
A'SPIK GROUP — an operational management group of companies working, in the industry of sugar and agriculture.
The creation of the company «A'SPIK GROUP» was preceded by the provision of agricultural services in 2005.
A'SPIK GROUP's main activities are the production of sugar, concomitant products (beet pulp and molasses), the cultivation of quality raw materials for sugar factories, grain, soya, corn, which are successfully exported with the help of enterprises.
All the sugar business of «A'SPIK GROUP» company is represented by two sugar factories, which are located in Khmelnytskyi region - directly next to the sugar beet cultivation areas that are production units of the company.
However, the group of companies A`SPIK GROUP does not stop at the achieved and constantly upgrades and provides technological updating of the enterprises, which enables to stable produce of high-quality products and gives a competitive advantage on the market. Also this factor provides workers with jobs, honourable wages and belief in tomorrow.