«A'spik Group» received the first sugar beet seedlings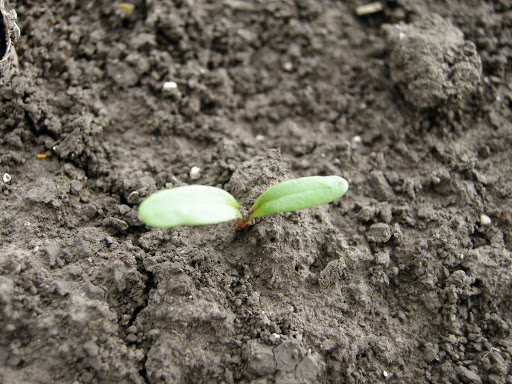 «A'spik Group» agricultural subdivisions successfully completed 2020 "sweet" sowing campaign, processing 100% of the planned area.
The company reports that this year the weather was favorable for spring field works, and, despite the tight soil, the company has already received the first seedlings of "sweet" root crops in most sowing areas.
«Thanks to agronomic measures taken in a timely manner, sugar beet growing is going well. Now the main thing is that there are no sudden frosts that can adversely affect plants development. In any case, we hope for good results, as during the sowing we used seeds of resistant hybrids to avoid unpleasant surprises», — says Volodymyr Mykolaychuk, Director of «Agro-OPMC» LLC, a member of «A'SPIK Group».
According to him, farmers will soon begin the first herbicide treatment of sugar beet seedlings.
It is worth noting that because of the COVID-19 pandemic, there are not many people in the corporation's fields during spring works. All tasks are carefully planned in advance in order to maximize the use of equipment and thus to protect the field workers from unnecessary risks. This approach, together with the smooth team work of all the units of the company, helps to keep «A'SPIK Group» agricultural units operating efficiently.
Recall that this year, the total sugar beet sown area in the corporation was increased by 485 hectares and reached 2 650 hectares.