Zhdanivka Sugar Refinery began its 169-th sugar-refining season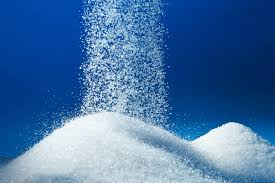 169 - this is the number of sugar-refining season that Zhdanivka Sugar Refinery began on September 14. This year the refinert was the first among «Astarta»'s sugar factories to start sugar beets processing campaign.
It is reported by the company in its Facebook group «Nasha Astarta».
These wonderful autumn days became significant for both farmers of «Khmilnytske» LLC and sugar producers — «Astarta» began new sugar-refining season.
Farmers began sugar beet harvesting and delivering raw materials to Zhdanivka Sugar Refinery.
All mechanisms and equipment of Zhdanivka Sugar Refinery came into operation, complex chemical processes started and the first tonnes of raw materials were processed. Sugar producers are looking forward to receive the first sugar of the new season.
Ivan Chepak, the head of «Astarta»'s sugar production department, commented: «The plant began the season in full technological readiness, carried out repair work as evidenced by the smooth start-up of the refinery and the successful "hot" test. Now other «Astarta»'s sugar factories are preparing for the start and we are sure that new season will be successful and we'll produce a quality product — Ukraine will be with sugar! Congratulations to all sugar producers — we have a long-awaited and interesting 2021 season ahead of us!»