Yaresky Sugar Refinery began receiving raw materials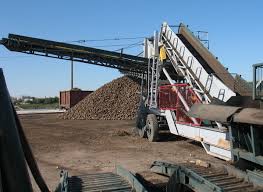 On September 9, beet receiving station of Yaresky Sugar Refinery, the part of «Astarta-Kyiv» structure, began receiving raw materials.
It is reported in the message of «Our Astarta» Facebook group.
The first sugar beets came from the fields of Dovzhenko Agricultural Company.
«The 2020 sugar beet processing season has almost started, our sugar factory is launching in a few days», — noted in the message.
«Astarta» combines 5 regional subdivisions: «Poltavazernoprodukt» LLC, «Dovzhenko Agrofirm» LLC, «Dobrobut» LLC (all — in Poltava region), «Khmelnytske» LLC (Vinnytsia region) and «Volochysk-Agro» (Khmelnytsk region). Sugar production is the main activity of the holding, as well as grain and oilseeds cultivation and marketing, meat and milk production.