Vinnytsia sugar refineries produced 264,000 tonnes of sugar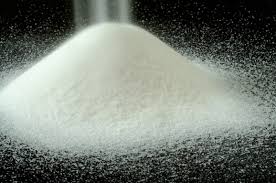 In Vinnytsia region, sugar refineries completed 2020/2021 production season.
It is reported by 20minut.ua with reference to the regional department of agro-industrial development.
264 thousand tonnes of sugar were prouced from beets grown in 2020. In 2019, 331 thousand tonnes of sugar were produced. So, we have almost 70 thousand tonnes less sugar but it will be enough for all needs — both for household consumers and for industry.
The last two years have been unfavorable for those who grow beets and process them into sugar.
Therefore, less sugar was produced in 2019 and 2020. And not only in Vinnytsia region. The same trend is observed in all Ukraine.
Weather conditions became the main reason of this reduction. Therefore, the beet yield decreased significantly: instead of more than 500 centners per hectare in 2017-2018, last year (2020) it was only about 430 centners. This is an average figure within the region.
Beets in the region were grown on the area of ​​48 thousand hectares. The same sown area was in 2019. Less beets were harvested. In 2020, a little more than two million tonnes were harvested. In 2019, there were more than 2,5 million tonnes.
Another reason is a decrease in the sugar content. It also depended on the weather. The summer heat had a negative effect.
Thus, the roots were not as sweet as in 2019. The sugar content was 16%, and in 2019 it was almost 18%. The sweeter beet, the more sugar it gives.
According to the experts in the agricultural sector, the reduction of sugar production in two years may "push" farmers to increase sugar beet area in spring of 2021. After all, sugar beet culture is profitable for the growers.