Ukraine will reduce the number of sugar factories, while production will decrease by 23-29%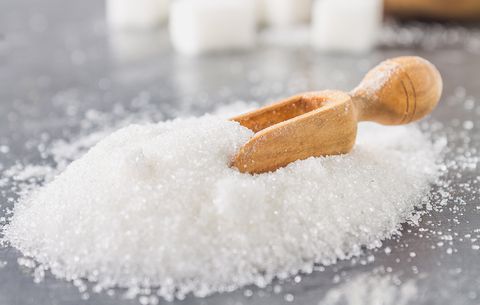 According to «Ukrsugar» forecasts, next production season 34-35 sugar refineries will be in operation, compared with 42 refineries which worked this season. Sugar production will also decrease by 23-29% — to 1,3-1,4 million tonnes.
«Today, we can observe the reduction of sugar beet harvested areas and, of course, it will have an "imprint" in autumn, when there will be significantly less sugar refineries in operation than in 2018/19 MY. According to our estimates, 34-35 refineries will be engaged in sugar production, while in the current season there were 42 refineries in operation», — commented Ruslana Butylo, the deputy chairman of «Ukrsugar» Association.
According to the decrease in harvested areas and the number of refineries in operation due to the global sugar surplus, a significant reduction in sugar production and price increase are expected.
«Several years of the global surplus affected sugar production in Ukraine. Excess sugar "squeezed" on prices and lowered them below, far below the breakeven point of production, "washing out" all the financial reserves of producers, both in the world and Ukraine. At the moment, it is rather difficult to predict the yield and sugar content of beets, which have been practically sowed, however, we can assume that sugar production will decrease by 23-29% — to 1,3 to 1,4 million tonnes representing the lowest production volumes since 2013», — explains Ruslana Butylo.
She said, that situation in Ukraine was complicated by the loss of part of the beet areas, and, consequently, part of the domestic market, as well as rising prices for production resources and constant logistical problems.
Recall that, according to Analitical Department of «Ukrsugar» Association, in the current season, sugar beet harvested area will amount to 205-210 thousand hectares, which is 25% less than last year.