Ukraine harvested 334 thousand tonnes of sugar beets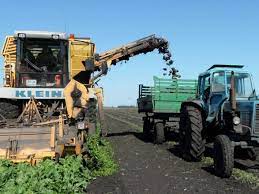 As of September 16, 334,000 tonnes of sugar beets are harvested in Ukraine.
It is reported by press service of the Ministry of Agrarian Policy and Food of Ukraine.
Sugar beet harvesting continues for the second week, 334 thousand tonnes of sweet roots have already been harvested with the yield of 537 centners/ha, the harvested area amounts to 6.2 thousand ha (3.5%).