This year sugar producers have two problems — war and energy prices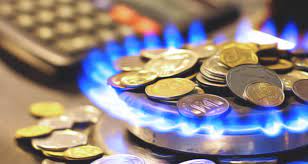 If Gnidava Sugar Refinery had not diversified its production, the season would not have started at all.
It is reported by press service of the enterprise.
This year we have two problems — war and energy prices. In Europe, gas already costs more than USD2,000. If Gnidava sugar refinery worked only on gas, then we would have to give at least 400 tonnes of sugar only on gas, despite the fact that refinery produces 600-700 tonnes of sugar per day, and we still need to settle the accounts with beet farms, pay wages, serve the enterprise», — says the deputy director of Gnidava sugar refinery Oleksandr Nikishyn.
The official assures that domestically produced gas may not be enough to keep people from freezing in winter. The price of commercial gas offered to enterprises is such that it is possible not to launch the refinery right away, because every kilogram of sugar produced on this gas brings only losses. This is the reason that this year 10 more sugar refineries will not work, that is, only 22 refineries will produce sugar in Ukraine.
«However, we do not give up and set ambitious goals for ourselves. First, get raw materials from our beet suppliers and process it. And the second important task is to preserve the production team, because the closure of the refinery for one season will entail damage to the equipment and, accordingly, more serious consequences for the enterprise», — emphasizes Oleksandr Nikishyn.