The unique biogas complex has been constructed in Kirovohrad region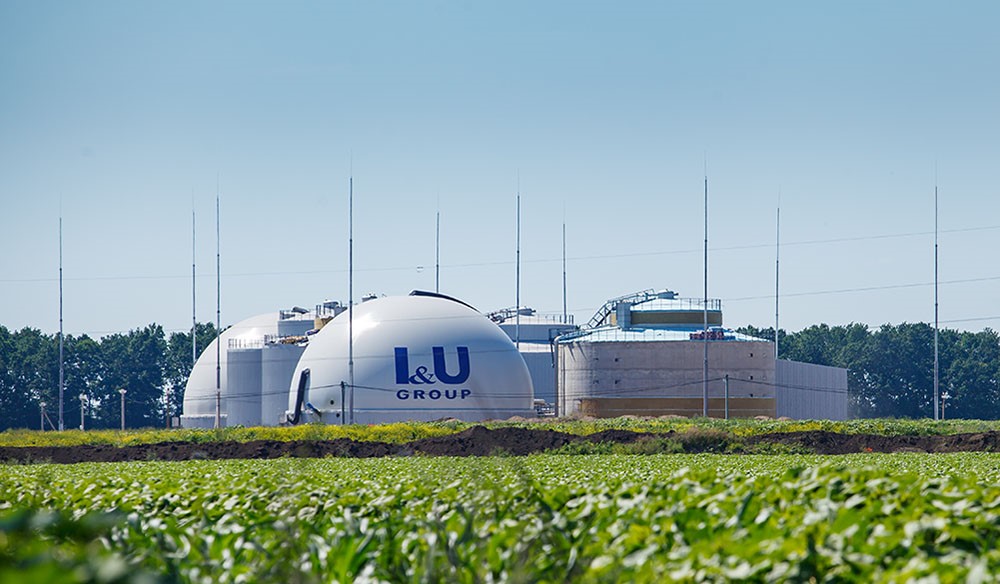 I&U Group Agroholding completed the construction of the biogas complex with a capacity of 6 MW/h near the village of Kapitanivka, Novomyrhorod district, Kirovohrad region.
It is announced by I&U Group founder Sergei Tarasov on his Facebook-page.
He notes that the complex will process sugar production waste into raw materials for heat and electricity and after commissioning it will generate 48,180 MW of "green" electricity per year.
The total cost of the project — €23 million. The EBRD provided a €13 million loan for the project. I&U Group attracted a soft loan from the Fund of Clean Technologies (FCT) in the amount of €2 million for the construction of the complex.
«Innovative technologies and advanced equipment of Austrian companies were used in the construction of the facility. The processing of sugar production waste into energy will take place in hydraulic reactors using the technology of anaerobic fermentation with hydraulic mixing.
The main advantages of the technology are simplicity and reliability of the construction, low cost of operation and maintenance, as well as high processing efficiency, which, compared to other methods, allows to obtain more biogas from one tonn of substrate», — said Tarasov.
It is specified that the complex is ready for commissioning, its launch is scheduled for the near future.
I&U Group is an agricultural holding that has been implementing various agricultural projects in Ukraine for about 25 years. The company is engaged in cultivation of grain, oilseeds and sugar beets in Kirovograd and Mykolaiv regions. The land bank of I&U Group reaches 50 thousand hectares.