«Starokostiantynivcukor» began sugar-refining campaign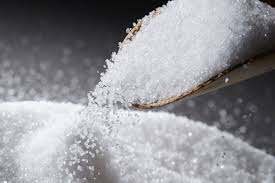 «Starokostiantynivcukor» LLC, one of the most powerful sugar refineries in Ukraine, began sugar-refining campaign.
It is reported by the company on its Facebook-page.
«Starokostiantynivcukor» LLC is a modern enterprise, one of the leaders of Ukrainian sugar industry. The sugar refinery is part of «A`SPIK Group», which unites agricultural and sugar enterprises of the region.
On average, Starokostiantyniv sugar refinery processes 4,200 tonnes of beet roots per day. And the total capacity of «Starokostiantynivcukor» LLC amounts to 4,500 tonnes per day.
The quality indicators of the region's sweet gold are controlled not only by the refinery's laboratory and the state laboratory, but also by consumers. The fact that the extremely demanding brands Coca-Cola, ROSHEN, RUD, BIOLA chose Starokostiantyniv sugar for their own production guarantees the sucrose content over 99,8%.
Starokostiantyniv sugar refinery is more than 120 years old and has undergone a revolutionary modernization in the last 5 years. Now it is one of the best in Ukraine and Europe. Each stage of sugar production is clearly set up and confirmed by many years of high performance in order to produce only high-quality sweet products for consumers. And a professional approach to all sugar production processes is one of the most important secrets of sugar producers' success.