Radekhivskyi Sugar» expects successful sugar beet processing season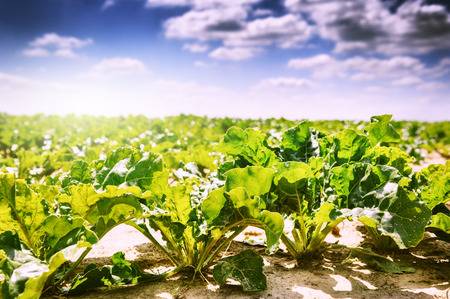 Sugar beet — valuable technical crop, the main source of raw materials for sugar production.
It is reported by press-service of the company.
Sugar beet growing season is in full swing. Phytosanitary supervision of sugar beet crops is constantly carried out.
As of July 13, sugar beet crops are in the phase of plant closure, active leaf surface growth and root formation. The average weight of the root amounts to 180-223 g, depending on the region of cultivation and sowing dates.
Also, the density of planting has already been formed, which is 96 thousand plants per hectare. As for the problems in the fields, it is a very large amount of precipitations, especially in Ternopil region, which have fallen quite unevenly, from 50 to 100 mm per day, which have led to siol waterlogging and root rot.
Therefore, the Raw material service of the enterprise carries out constant monitoring of the sugar beet areas, farms are given advice on the use of fungicides to protect sugar beet crops.
However, despite weather conditions, the company expects a high yield and a successful season of sugar beet processing.