Philippines increases need for sugar imports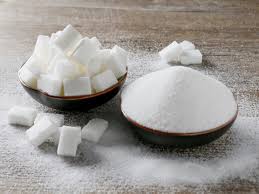 In 2019/2020 MY, the Philippines sugar production will continue to decline and consumption will increase, so the need for sugar imports will increase.
Local raw sugar production slightly declined last month to 2,07 million tonnes, but still within the target set by the Sugar Regulatory Administration.
While local sugar supply has met industry targets, it has not improved from year-ago levels.
Sugar crop year starts every September and ends in August.
Ending inventory stock is expected to reach 437,000 tonnes by the end of August.
Based on data on sugar production for crop year 2018-2019, output in terms of 50-kilogram bags hit 41,45 million compared to 41,61 million a year ago.
The country's raw-sugar demand was also 17 percent lower at 1,82 million tonnes from the 2018 level of 2,2 million tonnes.
The total sugarcanes milled during the period hit 21,74 million tonnes, nine percent lower than the previous year.
In terms of refined sugar, production decreased by 13 percent to 797,118 tonnes.
The Philippines has allocated bulk of its target production for the crop year for the domestic market.
Next crop year, raw sugar production is expected to continue to decline to less than two million tonnes alongside the increase in sugar consumption, thus the need to bring in more sugar imports.
Domestic food processing and beverage sectors will continue to expand, while consumers adjust to the increased sugar taxes.
Almost all sugar produced in the Philippines is consumed locally where roughly 50 percent of domestic consumption is accounted for by industrial users, 32 percent by households, and the remaining 18 percent by institutions.