New sugar terminal to be built at the Port of Gdansk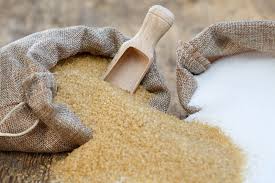 The Port of Gdansk Authority SA and Krajowa Spolka Cukrowa S.A. signed an agreement on a lease of property for the construction of a new transshipment and shipping terminal along with access infrastructure intended for handling the transport of sugar. The new facility will be located right next to the Nabrzeze Wislane, which will enable entry and loading of ships with a large carrying capacity.
It ie reported by VesselFinder.
As part of the investment, within the area leased from the PGA, Krajowa Spolka Cukrowa will build a transshipment and shipping terminal, including a silo with a capacity of 50,000 tonnes, a sugar packing floor, and a logistics warehouse for finished product with a capacity of about 10,000 tonnes. The investment will also involve the construction of logistics infrastructure along with the necessary storage base.
«One of the greatest strategic advantages of the Port of Gdansk is its versatility. As opposed to our numerous highly specialised competitors from the Baltic Sea region, we provide operators with the opportunity to handle a broad range of cargo types. In 2017, the Port of Gdansk already handled nearly 3 million tonnes of bulk cargo — excluding fuels, coal and cereals. Thanks to the new sugar terminal, we will quickly improve these statistics», — says Lukasz Greinke, President of the Board of the Port of Gdansk Authority SA.
«The construction of the first sugar terminal in Poland gives us the opportunity for export sales during a campaign at the level of about 75,000 tonnes of sugar, thanks to which we will be able to limit the need to rent space in external warehouses and the silo at the Port will be used efficiently. All these aspects translate into handling, transport, warehousing, material, and workforce cost reductions, as well as a reduction in quantitative losses of sugar during transport between sugar factory, external warehouse, and Port. The investment will make it possible for KSC S.A. to export shipments outside the EU via the Port at a level of about 300,000 tonnes of sugar a year», — says Henryk Wnorowski, President of the Board of KSC S.A.