Khmelnytsk region plans to increase sugar beet sown area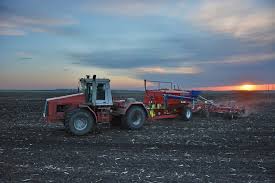 Khmelnytsk region intend to set aside 1,2 million hectares for the future harvest.
It is reported by «Golos Ukrainy».
Since autumn, winter crops have being grown on 227,000 hectares. During spring campaign it is planned to add 863 thousand hectares of spring crops. If in previous years large areas were allocated for corn and soybeans, now the local farmers will increase crops of peas, barley, wheat, millet and sugar beets.
Although farmers are currently facing certain problems, fertilizers have been applied to all fields with winter crops. Currently, the region is 80% supplied with fuel, seeds and fertilizers. The only thing holding back the work is the weather. There are still night frosts.