I&U Group completes the construction of unique biogas complex in Ukraine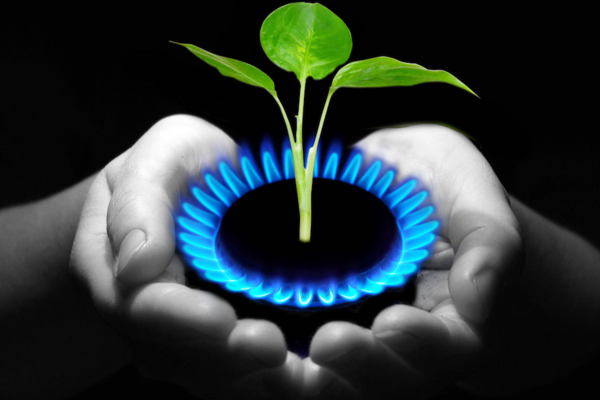 I&U Group agroholding completes the construction of a unique biogas complex with a capacity of 5,5 MW/h, created in partnership with the EBRD.
It is reported by «UNIAN».
Since the end of 2018, large-scale construction has been underway near the village of Kapitanivka, Nomyrhorod district, Kirovohrad region: I&U Group agricultural holding builds a biogas complex here to process organic waste from sugar production into raw materials for heat and electricity.
After the complex reaches full capacity, it will produce about 48,000 MW of "green" electricity per year and become a unique biogas complex, which has no analogues in Ukraine. Residues from biogas production will be used as biofertilizers, which will partially replace the company's expensive mineral fertilizers. Every year the complex will produce 10-12 thousand tonnes of solid mineral fertilizers.
The latest innovative technologies and advanced equipment of Austrian companies were used when building the facility.
The patented technology involves the mix of substrate with produced biogas without the use of stirrers, which makes it possible to obtain up to 7% more biogas per tonn of substrate. Due to the lack of electric stirrers, the refinery saves electricity consumption for its own needs. The technology has received several European and American awards and recognized as the most efficient mixing technology.
This biogas complex is a joint project of the holding and the European Bank for Reconstruction and Development. The construction attracted a financing package consisting of €13 million EBRD loan and €2 million soft loan from the Clean Technologies Fund. Together with I&U Group's own investments, the total investment in construction amounted to almost €25 million.
The constructed biogas complex will become an integral part of I&U Group holding, allowing the company not only to use sugar production waste, but also improve the environmental situation near the refinery and the village of Kapitanivka. The launch of the refinery will reduce CO2 emissions by a total of 24,000 tonnes per year.
According to the company's calculations, the generated electricity will be enough to supply 15,000 households at the same time.
The biogas complex of I&U Group agroholding is an example of the company's responsible attitude to agricultural production and implements its vision of alternative energy development in Ukraine. I&U Group believes that the new production will significantly improve the economic and environmental condition of the region, so they hope to resolve the situation with the commissioning of the complex as soon as possible.
I&U Group is an agricultural holding company that has been implementing various agricultural projects in Ukraine for over 20 years. The company grows grain, oilseeds and sugar beets in Kirovohrad and Mykolayiv regions. The land bank of I&U Group amounts to 50 thousand hectares.