Iran sugar output falls 43% in 2018/2019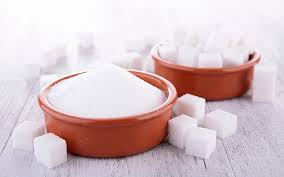 A senior contractor working with the Iranian ministry of agriculture says the country's sugar output nearly halved in the last Iranian calendar year which ended in March.
It is reported by Presstv.
Alireza Yazdani said on Monday that a main reason for increased imports of sugar to Iran over the past months has been the fact that the domestic sugar production decreased last year to 1.4 million tons, down 43 percent compared to the previous year when Iran produced a historic high of 2.15 million tons of the sweetener.
Yazdani rejected reports suggesting that sugar import to Iran had increased by nearly 600 percent this year, saying abundant sugar stocks from previous years have helped the government to regulate the market.
He said Iran has imported some 714,000 tons of sugar since March, an increase of around 154 percent compared to the last year.
Yazdani said lower rains in May last year in the southwestern Iranian province of Khuzestan, where much of Iran's sugar beet and cane are planted caused a serious decline in the general sugar output.
He said Iran imported 281,000 tons of sugar last year, nearly a third of what the country had imported in the 12-month period ending in March 2018.