Innovative methods to increase sugar beet yield and sugar output were discussed at «Sugar World 2021»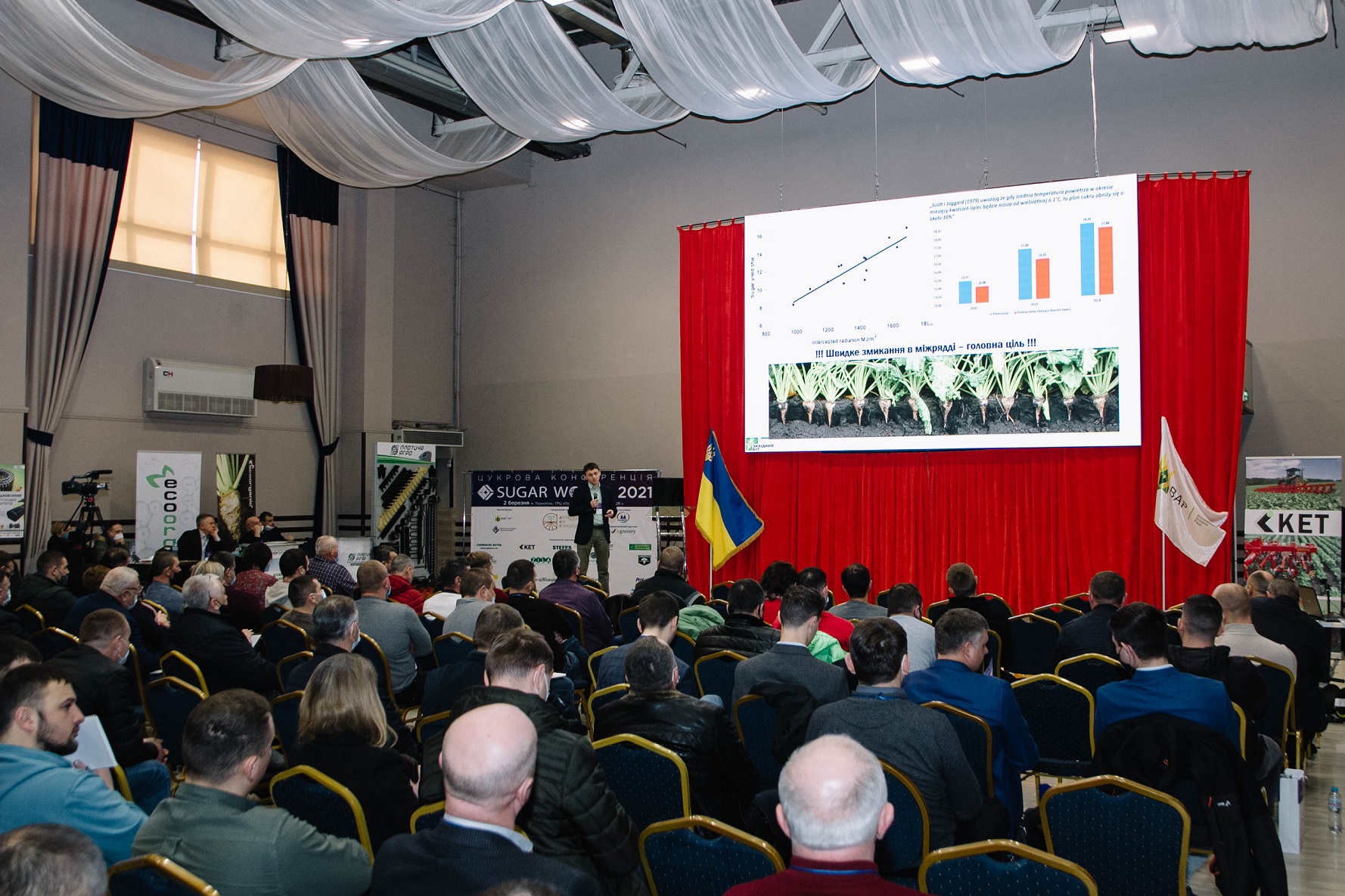 During «Sugar World 2021» conference, which took place on March 2 in Ternopil, the key market players discussed innovative methods to increase sugar beet yield and sugar production. The conference was organized by the National Association of Sugar Producers of Ukraine.
«Today, our company presented technological solutions that can bring sugar production to a new quality level, as we see the growing industry, there is a demand and there are the options for raw materials export. Today, we presented a solution such as potassium biosulfate. This is an innovative solution in potassium nutrition for sugar beets, which can increase their sugar content. The production was represented by liquid complex fertilizers, which can ensure good and quick crop growth», — explained Volodymyr Zabaluev, the head of the agronomic department of «Agrochimtechnologies».
Particular attention was paid to the mechanization of sugar beet cultivation and productivity formation:
«We are pleased that the Sugar Conference got a second wind after a long break. Today, we presented equipment for mechanical crops treatments and proved that you can get a good yield not only by chemicals», — commented Oleksandr Mirnenko, the director of «KET-Ukraine».
In addition to expert presentations and analytical reviews, the farmers had the opportunity to visit the exhibition area and get acquainted with the products of leading domestic and foreign companies, which represented: modern hybrids of sugar beet seeds and plant protection products, equipment for sugar factories and "smart" technologies, technical solutions and equipment for sugar beet harvesting and storage.
«Live information is always perceived better, especially when you share experience with like-minded colleagues. Therefore, such measures are very appropriate. The world is changing, technologies are changing and every year we see changes in sugar beet production economy. We are pleased that today's Conference took place in Ternopil region, because a lot of sugar beets are also grown here», — commented Roman Borysiuk, «Radekhiv Sugar» LLC.