Gnidava Sugar Refinery continues to sell organic fertilizers for agricultural enterprises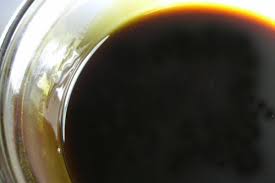 Molasses residues have proven themselves as a pure organic fertilizer since 2017. The bioethanol plant produces 120,000-130,000 tonnes of such fertilizers per year.
It is noted by Oleksandr Nikishyn, the deputy head of Gnidava sugar refinery, press service of the company reports.
«The queues are constantly lining up for this fertilizers at Gnidava sugar refinery. Large agricultural enterprises have already purchased the necessary equipment for applying this liquid organic fertilizers», — Oleksandr Nikishyn emphasizes.
Molasses residues passed all the necessary examinations of domestic and foreign laboratories, after evaluating the content of mineral fertilizers, leading experts recommended using this product for agricultural lands. The implementation project was successfully implemented by Gnidava Sugar Refinery: the appropriate contracts were concluded for uninterrupted fertilizers supply to agricultural enterprises.