Gnidava sugar refinery began to accept sugar beets for processing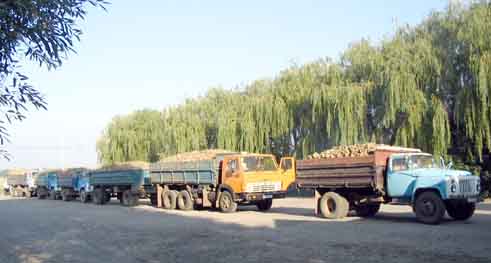 Every year of Gnidava Sugar Refinery begins long before the beginning of the sugar-refining season. One of the factors of the enterprise success is high-quality raw material, which the refinery grows together with its partners-agricultural producers.
It is reported by press-service of the company.
The company developed its own operationаl scheme with sugar beet suppliers objectively beneficial for the company and the farmers. The support of beet growers and crop protection are fully rewarded.
Long before the start of sugar-refining season, start-up and adjustment works begin at Gnidava Sugar Refinery in order to begin new season in "full combat readiness".
«We promise that Gnidava sugar factory will be launched in time and work as long as necessary so that not a single beet grown by a peasant will be lost. The promise is fulfilled and today the first sweet roots have arrived at the beet receiving station, we'll start processing in a few days. In recent years, we have significantly updated the material and technical base, installed the latest equipment so that the produced products really meet the European standard», — said Vasyl Mukha.