Fiji sugar mills increased cane crush by 17%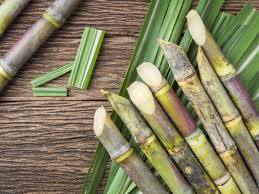 A total of 544,524 tonnes of cane has been crushed by the three sugar mills as of yesterday.
It is reported by FBC News.
The Fiji Sugar Corporation says this is an increase in cumulative crush compared to 465,015 tonnes for the same period last year.
Nationally, mill performance remains good, with operating time efficiency 14 percent higher than last year and average weekly mill stoppages 45 percent lower.
Sugar production of 46,189 tonnes to date is five prevent above the equivalent period in 2019.
Sugar recoveries are improving, with tonnes cane to sugar ratio improving to 11.8 to date.
Preparations are in hand to load the next two bulk sugar cargos – 11,500 tonnes to the USA and 30,000 tonnes to Spain.
These two vessels are expected in the coming week and will load in rotation from the Malau and Lautoka terminals.
Lautoka Mill crushed a total of 31,602 tonnes cane for the week while Rarawai Mill crushed a total of 31,496 tonnes.
Labasa Mill crushed 29,100 tonnes of cane for the week which was lower than the mill target figure and also lower than last weeks' cane throughput.