Brazil's sugar production could end earlier than usual — S&P Global Platts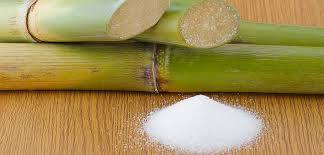 Sugar production in the first half of August in Brazil's key Center-South region is expected to total 3.249 million mt, a surge of 53% year on year, according to the consensus expectations of analysts surveyed by S&P Global Platts Aug. 24.
It is reported by press-service of S&P Global Platts.
If analyst estimates prove to be right, this would be the highest volume of sugar produced in any H1 August on record.
Based on the expected production total for the first two weeks of August, cumulative output since April 1, would reach 22,97 million tonnes, an increase of 48,27% on year.
The amount of sugarcane crushed in the first half of August is expected to total 46,68 million tonnes, 8,9% more than in the prior year period, according to the survey.
If this forecast proves to be right, the cumulative cane crush of the 2020-21 crop will be up to 373,12 million tonnes.
Market participants estimate the CS harvest could end by late October in many producing regions.
The proportion of cane used for sugar production in CS Brazil in H1 August is expected to surge to 48,16% from 35,68% in the year-ago period, according to the survey. The larger share of cane being converted for sugar production is due to higher export sugar prices compared with those in the domestic ethanol market.