Belarus plans to determine sugar beet growing zones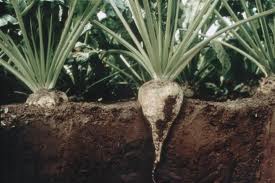 There is a need to clearly determine the raw sugar beet growing zones, Belarus President Alexander Lukashenko noted.
It is reported by BELTA.
The head of state suggested cultivating sugar beet in the places that can ensure high profitability, where companies will be interested in the sugar beet production.
Last year, the raw sugar beet production zones were optimized to include 389 companies in 50 districts of Brest, Grodno, Minsk and Mogilev regions. For comparison: in 2007 the sugar beet was produced by 570 farms in 57 districts of five regions.
Last year Belarus harvested the record sugar beet harvest of 4,927,200 tonnes — up by 15% from 2016. The sugar companies fully met the sugar production target.
Slutsk sugar mill processed the record harvest within the optimal time frame (125 days) operating at the 100% capacity.
Given the sharp decline in sugar prices in Russia the measures were taken to diversify exports. In 2017 Belarusian-made sugar was shipped to 16 countries around the world.