«A'SPIK GROUP» completes preparations for the start of production season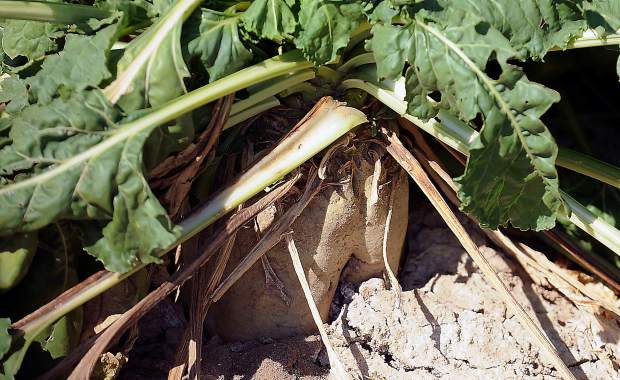 «A'SPIK GROUP» is going to begin sugar beet harvesting within two weeks.
It is reported by the company on its Facebook page.
Despite hot weather, agrarian enterprises of the corporation plan to start sugar beet harvesting on September, 10. This year in Starokostiantyniv sugar beet, which is a culture of strategic importance for the corporation, was sown on the area of ​​almost 1,3 thousand hectares, another 865 hectares were sown in Rivne region.
«A'SPIK GROUP» land manager Anatoliy Salashynsky says, that sugar beet crops are generally good. However, the heat affected the spread of Cercospora.
«High temperature contributed to the development of Cercospora, therefore, we carried out the fungicide treatment of the area planned for late harvesting in order to stop the disease, as it reduces sugar content. In general, the phytosanitary condition of the crops is not of particular concern. We will start early sugar beet harvesting on September, 10 on the area of ​​450 hectares», — says Anatoliy Salashynsky.
The company informes that «A'SPIK GROUP» will use its own machinery fleet to harvest sugar beet.
Also, in Khmelnytsk region the first line of sugar beet dry transport will be put into operation at «Starokostiantynivtsukor» LLC by September, 10, construction of which is coming to the finish line. New technologies based on the latest European experience will significantly improve the environmental safety of production processes, as they significantly reduces water abstraction from the local river.