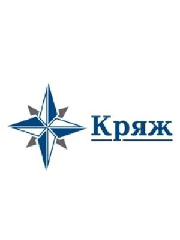 Address: Ukraine, Vinnytsia region, Vinnytsia, Maksymovych str, 4.
«Kryazh» PE was founded in November 1992. In 2000, the company actively developed the direction of agriculture. The main activity of the agricultural enterprises, which were the part of «Kryazh», was grain crops and sugar beet cultivation.
n 2011, «Kryazh» created «Podilsky sugar refineries» for sugar business management, which included three sugar refineries (Sokolivka, Kapustyansky and Moyevsky).
The land bank of the company is located exclusively in Vinnytsia region.
Direction of activity:
sugar production;
plant growing.
Land bank: 3 thousand hectares.
Main crops: sugar beet, cereals.