«Industrial Milk Company»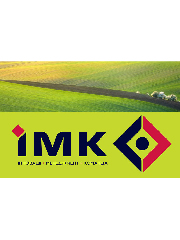 Address: 119х Lobanovskyi Valerii Avenue, business center «DemievSky», Kyiv, 03039, Ukraine.
IMC is an integrated agricultural business operating in Ukraine. In May 2011 IMC conducted IPO on Warsaw Stock Exchange.
The main areas of IMC's activities are:
cultivation of grain & oilseeds;
storage of grain & oilseeds crops;
dairy farming.
IMC is among Ukraine's top-10 agricultural companies.
IMC was established in 2007 and since then it has been operating. However the history of the business development by existing shareholders goes back to 1998.
On April 26, 2017, Industrial Milk Comlany S.A. officially changed its name to IMC S.A.
The lands where IMC works are situated in Poltava, Chernihiv, and Sumy regions. Those are favourable regions for agriculture from the point of view of soil and climatic conditions for crops cultivation.
The land bank of the company consists of five clusters within which the fields are situated close to each other. This allows increasing extensively the operational efficiency, and decreasing the expenditure through optimizing of human and technical resources involvement, as well as promoting of effective operational management.
IMC applies modern manufacturing and management practice in agriculture, and constantly invests in acquisition of new farming machinery and equipment of the leading world brands.
On the fields of IMC the system of different depth soil cultivation is applied: deep ripping, ploughing, disking, and cultivation. Rotation of these cultivation methods allows creating the optimal conditions for growing and development of agricultural crops.
The IMC technology for crop farming anticipates using of seeds, fertilizers, and crop-protecting products only from the best national and foreign manufacturers.
The elements of precision farming are tested and introduced, such as: systems for GPS-monitoring of the machinery, auto-piloting, satellite monitoring, variable norms for seeding, and differentiated fertilization.