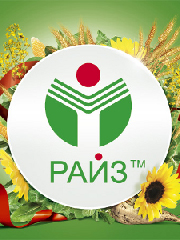 Address: Ukraine, 03115, Kyiv, Prospect Peremogy, 121 V.
«RISE» Company» PJSC is a national distributor of seeds, plant protection products, mineral and special fertilizers, agricultural machinery and spare parts, and cooperates with well-known manufacturers of world-class plant protection products (Bayer, BASF, DuPont, Syngenta, Monsanto, Dow Agrosciences and etc.), seeds (Monsanto, Pioneer, Lembke, Syngenta, Ukrainian breeding institutes, etc.), mineral and special fertilizers (Holland Farming, Biolchim, Ukrainian and foreign miner fertilizer producers). With regard to the distribution of technology, «RISE» has exclusive and long-term contracts with world-class producers of agricultural machinery, such as John Deere.
Distributed network of «RISE» Company has 25 agribusiness centers in Ukraine, which allows to provide comprehensive support and consulting services to the end user on an all-Ukrainian scale.
The management of the company, as well as sales staff, agronomists and service engineers, are regular participants in international conferences, training seminars and meetings with representatives of manufacturing companies and the best farms in North and South America, Western Europe.