«Ukrainian Sugar Company» LLC (Ed&F Man Ukraine)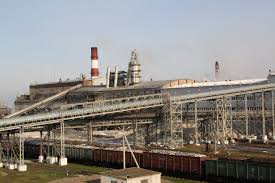 Address of production capacities: Zavodska str., 2, Pervomaiske, Vitovskiy district, Mykolaiv region, Ukraine, 57232.
Since 1961, the construction and installation works of the plant were done according to the projects of the British company Vikers-Booker and Nikolaev SU-17. The total area of land plots for construction was 485 hectares. The sugar factory was built in two buildings with all production and warehouse facilities. Both buildings are connected by a gallery.
On December 20, 1963, the second Mykolayiv sugar factory was put into operation, which was eventually renamed to Zasilya Sugar Factory. Initially, the plant was engaged exclusively in the processing of beets and the production of the beet sugar. Its production capacity was about 5 thousand tons of the beet per day.
Since 1985, parallel production of cane sugar from cane raw sugar has been started. During the season the staff at the plant reached up to 1,200 people. December 1993 - Zasylsky Sugar Factory was reorganized to "Tavria Sugar".
March 1999 — «Shelton-Mykolaiv» LLC was founded on the basis of the refinery, which subsequently created a subsidiary company «Shelton-Agro». «Shelton-Agro» engaged in the breeding, growth of sugar beet (for the refinery), grain and other agricultural crops.
July 2004 — «Simeks» LLC was organized on the basis of «Shelton-Mykolaiv» LLC.
In 2006, «Ukrainian company Sugar Company» (USC), a subsidiary company of ED&F Man Sugar, appeared at the Ukrainian market.
June 6, 2007 — USC bought from «Simeks» LLC 75% share of Zasilskyi Sugar Refinery. The remaining 25% were at the disposal of another owner. During 3 years about 30 million dollars were invested in the modernization of the refinery.
In 2009, ED&F Man concentrated 100% share of Zasilskyi Sugar Refinery, becoming the sole owner.
The first trial sugar production was launched in November of the same year. February 2010 — during production period the company processed 25 thousand tones of the cane raw sugar.
In 2011, due to the problems of obtaining a quota for the processing of raw materials and sugar production, the company's management decided to build the beet shop, the raw material laboratory, a beet delivery and cleaning station, a beet cleaning line, an additional reconstruction of the juice and production workshop, and the creation of the own raw material base — sugar beet growing.
In 2012, Ukrainian Sugar Company along with the Agro-Trading Company Agro-Dilo (Ukrainian Farming Company, which is also owned by ED & F Man) engaged in the cultivation of sugar beets for the production of beet sugar, selling it at the territory of Ukraine and exporting to world markets.
Starting from 2014, the company is engaged in growing sugar beets and other crops having a land bank about 15,000 hectares, from which 9,000 hectares is irrigated.