«Horodyshche-Pustovarivsk Sugar Refinery» PJSC («Gals Agro» LLC)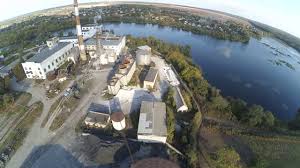 Address of production capacities: Lenin st., 53, Gorodyshche-Pustovarivsk, Volodarsk district, Kyiv region, Ukraine, 09310.
Gorodyshche-Pustovarivsk sugar refinery is one of the oldest sugar refineries in Ukraine. It was built in 1856.
In 1894, the sugar refinery was reconstructed; and in 1895 it produced 98 thousand tonnes of sugar and 127 tonnes of molasses.
The refinery was reconstructed once again in 1938. After that, the productivity of the enterprise has increased and reached 5 thousand centners per day till 1939.
The sugar refinery was reorganized into a rented enterprise in 1994 and in became an open joint-stock company in 1997.
In 2016, the daily capacity of sugar beet processing increased to 2 thousand tonnes. The refinery produced 28,28 thousand tonnes of sugar in 2015-2016.