«Lynovytskyi Sugar Factory «Krasnyi» PJSC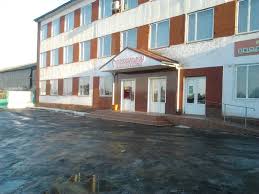 Address of production capacities: Zavodska st., 4, Lynovytsia, Prylutskyi district, Chernigiv region, Ukraine, 17584.
Lynovytsk «Krasnyi» Sugar Refinery was built in 1899. In 1901-1902, the sugar beet area was 2,083 ha. The sugar beet yield was 103 centners per hectare.
In 1919, the sugar production at the refinery was stopped according to the sugar beet shortage. From 1941 till 1947 the refinery did not work.
A significant increase of the production capacity began in 1960, when it increased to 2,3 thousand centners in comparison with 1959.
Its modern history began in 2001, when the company «Gals Agro» became its investor.
The modernization of the technological process allows to process 2,6 thousand tonnes of sugar beet per day.