«Zoria Podillia» Foods Company» LLC («Pogrebyshche Sugar Refinery» OJSC)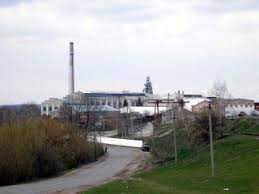 Address of production capacities: Proletarska str., 48, Pogrebyshche, Vinnytsia region, Ukraine, 22200.
The sugar refinery was built in the early XX century. Over a hundred years, Pogrebyshche Sugar Refinery processed 10,8 million tonnes of sugar beet and 203,5 thousand tons of raw sugar, and produced more than 1,5 million tonnes of sugar.