«Lannivskyi Sugar Refinery» PE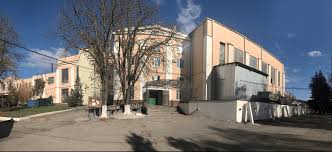 Address of production capacities: Myru str. 5, Lanna, Karlivka district, Poltava region, Ukraine, 39541.
Lannivskyi Sugar Refinery was founded at the beginning of the 20-th century — in 1904, but it began its activity only in 1909 with a processing capacity of 300 tonnes of sugar beet per day. However, during the Great Patriotic War, the refinery was completely destroyed. It was rebuild with great efforts and, in 1953, the refinery began to work with a capacity of 1 thousand tonnes of sugar beets per day.
In 1963, the rotary diffusion apparatus of continuously operation with a capacity of 1,5 thousand tonnes of raw materials per day was installed at the refinery. Since 1980, the planned reconstruction of the refinery began.
In 2004, the reconstruction of the processing refinery was completed with the installation of a new rotary diffusion apparatus with the capacity of 2,5 thousand tonnes of sugar beet per day.
In 2015-2018, the reconstruction and modernization of the sugar refinery was carried out in order to reduce the costs of gas in beet processing, the costs of limestone, increasing sugar recovery efficiency, improving the quality of sugar, reducing sugar losses in production, etc. In particular, the filtration station was reconstructed with the installation of the automated line of filters and fully automated filter presses for thick slurry. The modernization of the vacuum devices of I crystallization with the installation of circulators was carried out, the three-crystallization scheme of fillmass cooking was introduced. The 1,2,3 crystallization centrifuges were replaced with the new fully automated centrifuges of BMA the company. The system of continuous cooling and crystallization of the third product with the installation of a vertical crystallizer was introduced.
Lannivskyi Sugar Refinery has been producing sugar for more than 100 years. In recent years, due to the new standards requirements, sugar quality corresponds to the third and the second categories. By-products (molasses, pulp and hydrate lime) are sold in the domestic market. It is a modern profitable enterprise which produces white crystal sugar, molasses, pulp and other products.
The quality of the product is undoubtedly perfect: 112 years in the Ukrainian market, more than 10 years in the markets of Europe, quality certificates, outstanding awards and unique taste — Lannivskyi sugar refinery is proud of its product.
Lannivskyi sugar refinery does its best in order to maintain the quality of its product: its own quality control laboratory to control beet growing, plant reconstruction, equipment upgrading and raising the qualification level of the employees.