Beet sugar export will increase by 15% — Sugar World 2018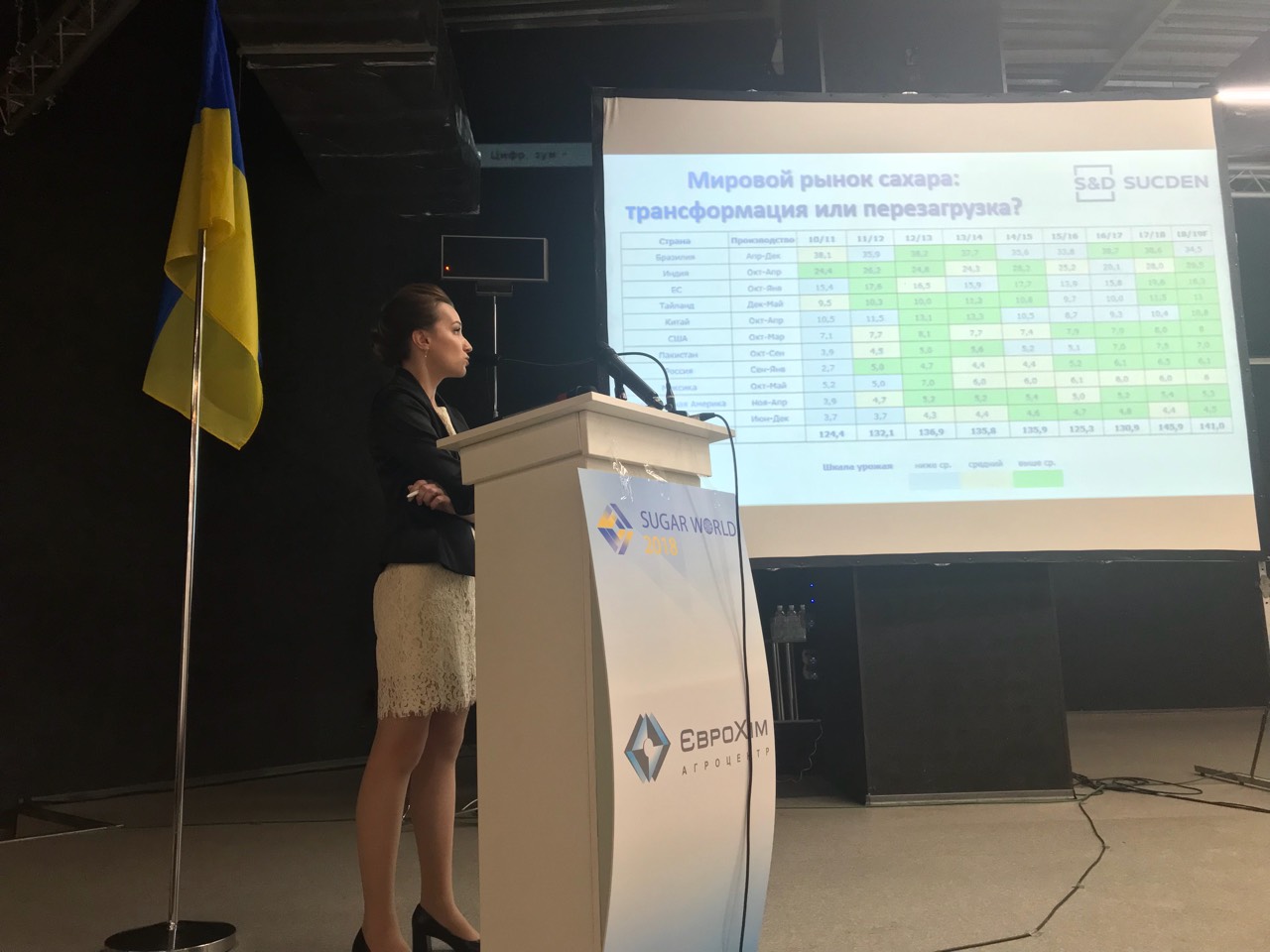 Maryna Sidak, the head of «Sucden» analytical service, expressed this opinion during the 2-nd International Congress Sugar World 2018.
«Currently, the global beet sugar export continues increasing. It is expected to grow by 15%, which may affect the price. On the other hand, global sugar production is "shrinked". Among the main factors: low price, reduced grown areas and yields due to weather conditions, consumption fluctuations (at the expense of India), etc. Fortunately, we expect further growth in consumption, particularly in the African and Asian regions», — commented Mrs. Sidak.
In addition, she said, reduction in global sugar production is expected in all regions except China and India.
«The decrease will be due to several factors: low global sugar prices, partial reduction in grown areas and return to the average yield. The largest decline is expected in Brazil, due to increased revenues from ethanol production. China and India will increase sugar production due to high current prices for local cane», — explained Maryna Sidak.
Besides, she noticed the key features of Ukrainian sugar market and outlined the advantages of its further development:
«Next two seasons (2017/2018 and 2018/2019), the price corridor is expected to be in the range of USD 350-500 per tonne. In addition, competition for foreign markets will be continued. As for by-products market, it will continue to develop, stimulating its deep processing, such as in alternative energy sources».